This post is also available in: Italian
There is perhaps no sweeter and more evocative region than Umbria, with its sweet countryside, ancient villages and woods, old monasteries, and the purest sunlight ever. Not surprisingly, many Italian saints were born there, including Saint Francis, Saint Chiara, and Saint Benedict from Norcia – they also founded their religious orders and monasteries in Umbria. But this Italian region is also rich in oasis and nature reserves, large and small gardens, botanical facilities, plant collections and, needless to say, wondrous nurseries. Our recommendation includes some of those special nursery-gardens, included in a most charming itinerary among fragrant roses, ancient fruits, lavenders, and unusual Mediterranean plants species, typical on the central Italian Apennines.
Nurseries
The map shows the nurseries and other locations included in our suggested itinerary. Distances are also mentioned, in order to make it easier and more practical for you to make your choice and save petrol and time.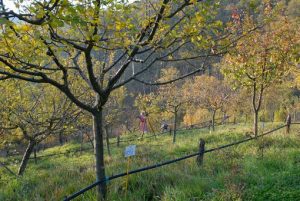 San Lorenzo Nursery: This nursery is currently growing some 400 specimens of ancient fruit trees (apples, pears, cherries, prunes, figs, almonds, medlars and quinces). All the plants are neatly arranged in an impressive "collection-orchard" managed by the "Archeologia Arborea" Foundation.
Distances to other nurseries: 42 miles to Quando fioriranno le rose – 42 miles to Il Lavandeto di Assisi – 54,5 miles to Salto Del Prete Nursery – 74 miles to Le Rose Nursery.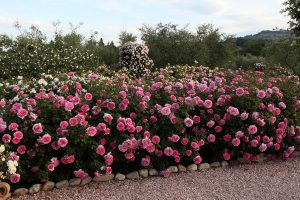 Quando Fioriranno le Rose: Dedicated to Saint Francis and Saint Chiara, this enchanting nursery in the countryside at the foot of Assisi cultivates and reproduces English and ancient roses, chosen for their delicate shades and intense fragrances. It was opened on 4 June 2011 by David Austin J, officially introducing the new "Assisi" rose.
Distances to other nurseries: 7,5 miles to Il Lavandeto di Assisi – 41,5 miles to San Lorenzo Nursery – 38,5 miles to Salto Del Prete Nursery – 47 miles to Le Rose Nursery.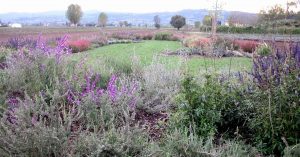 Il Lavandeto di Assisi: This nursery-garden is specialized in lavender (over 50 varieties) and aromatic herbs. It also offers lavender-based products (linen-perfume bags, essential oils, bags for favours, cosmetic and hygiene products, as well as a wide range of handcrafted gifts).
Distances to other nurseries: 39 miles to Salto Del Prete Nursery – 42 miles to San Lorenzo Nursery – 7,5 miles to Quando Fioriranno le Rose – 42 miles to Le Rose Nursery.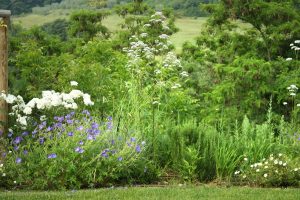 Vivaio Salto Del Prete: This nursery is specialized in unusual Mediterranean plants, rose, perennial species and vegetable shrubs. Garden design and maintenance services are also available.
This nursery was established by Corrado and Lucia Natalino: the former used to be the commercial manager of the renowned Margheriti nursery, while Lucia had previously worked for Lavinia Taverna, creating the latter's wonderful garden. Right there it's where their beloved daughter Eugenia was practically born – she's now actively involved with her parents' work.
In fact, the two women are seasoned plant seekers, with an impressive knowledge of autochthonous flora; they're used to working with the most-renowned landscape designers, looking for peculiar and specific plants to decorate the best Mediterranean gardens.
Distances to other nurseries: 33 miles to Le Rose Nursery – 54,5 miles to San Lorenzo Nursery – 38,5 miles to Quando Fioriranno Le Rose – 39 miles to Il Lavandeto di Assisi.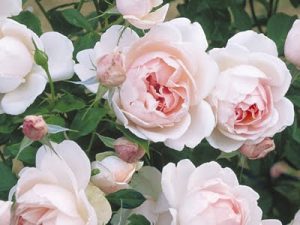 Le Rose Nursery, in Baschi (TR): Walter Branchi created this wonderful nursery-garden some years ago; an enthusiast musician, composer, writer and gardener, he has always been fascinated by ancient types of roses dating back to the XX century, including "Chinese", "Tea", and "Noisette" varieties.
Distances to other nurseries: 74 miles to San Lorenzo Nursery – 47 miles to Quando fioriranno Le Rose – 42 miles to Il Lavandeto di Assisi – 33 miles to Salto Del Prete Nursery.
Now you may want to proceed on our recommended itinerary "Discovering nurseries: from Bolsena to Latina (Lazio)" by travelling to Le Aromatiche di Bolsena Nursery in San Lorenzo Nuovo (VT), which is about 21 miles away.
Gardens, botanical facilities, plant collections and botanical museums along the way
Due to a large number of these attractions, you may want to refer to Italian Botanical Heritage, Regione Umbria for further, comprehensive information.
On this page, we've shortlisted the "must-see" ones.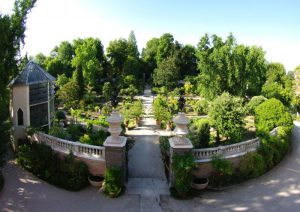 Perugia Botanical Garden: the botanical garden of Perugia consists of two areas, both located on via Borgo XX Giugno 74 (on the land next to the Church of S. Costanzo, between via San Costanzo and via Romana). They're the "Orto Medievale" ("Medieval Garden") and the "Orto Botanico" ("Botanical Garden"). In total, the "Botanical Garden" and the "Medieval Garden" include about 1200 taxa belonging to the local flora and to that of other Italian regions, as well as several exotic plants of systematic or economic interest. The "Botanical Garden" hosts about 3000 species from different Italian areas, and includes an Alpine Garden, a Zen Garden, and a pond with shade-loving plants (species that have adapted to specific and different environments).
The collections are mostly arranged according to phylogenetic criteria.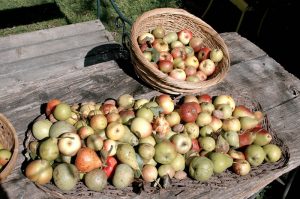 Archeologia Arborea: Arborea Archeology is an association created by Livio Dalla Ragione, an anthropologist who died at the beginning of this century, and by his daughter Isabella, an agronomist. The association has always been focused on the protection of ancient fruit varieties (no longer cultivated): some of them have been saved from apparently inevitable extinction.
The association headquarters is in San Lorenzo di Lerchi, near Città di Castello, north-west of Perugia – in the Upper Tiber River Valley.
The collection of ancient fruit varieties helps retaining farming and cultural resources while preserving a valuable portion of the Italian historical, cultural and landscape heritage.
In the 17-acre orchard, about 400 specimens of different species have been collected in about thirty years of research, including apples, pears, cherries, plums, figs, almonds, medlars, and quince – some 150 different varieties were found during such thorough and long research.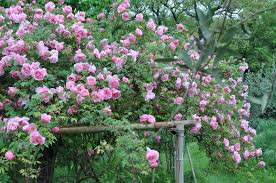 Helga Brichet's Garden, in Gualdo Cattaneo (PG): This garden is located in Santa Maria in Portella, a few miles from Todi (PG).
Mrs Helga Brichet, a great rose expert, was the president of the World Federation of Rose Societies for some time. During her long journeys to every corner of the world, she found and identified many old and new species of roses which she eventually brought back to Italy and Europe. In her 5-acre garden, she has collected the largest number of Chinese roses in Europe: flowers derived from Rosa x odorata, Tea roses and Rosa gigantea, with light and delicate appearance and never-ending flowering. All the plants can freely cling to trees and shrubs, while some of them have now reached a remarkable height of 32 ft.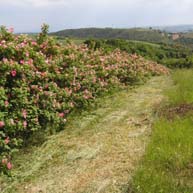 Ducrot Garden: in Corbara, Orvieto (TR): this garden was created by Isabella and Vicky Ducrot, in Corbara, a hamlet of Orvieto; it currently hosts a collection of more than 3000 roses: ancient, botanical, modern, bushy, climbing, and rambling species, together with many other herbaceous and shrubby plants. A long hedge of "Complicated" Gallic Roses draws a border between the garden and the surrounding countryside; the latter is, therefore, part of the perfectly integrated garden. Make sure to book your visit in advance.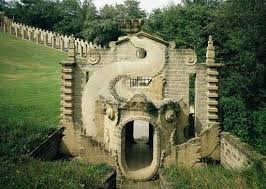 La Scarzuola, in Montegabbione (TR): this is one of the most evocative places in Umbria: located in the municipality of Montegabbione, in the province of Terni, it was built near a XIII century convent established by St. Francis himself. According to the official chronicles, in that very place, the famous saint built a hut in 1218: he chose the area where he had previously planted a rose and a laurel from which a fountain had miraculously gushed out. The hut was actually built with a marsh plant called "Scarza", hence the current toponym of "Scarzuola".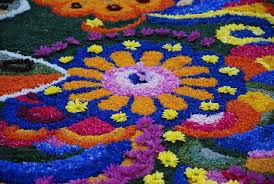 Infiorata Museum: The "Infiorate" festival takes place in Spello every year. The tradition dates back to the early 1900s, thanks to a woman who, around 1930, drew a floral figure on the street using brooms and fennels. Similar artistic compositions soon became popular all over the area. Inside Palazzo Cruciani, in Piazza della Repubblica, there is the "Museum of Infiorate", opened in 2004, which celebrated this old craftsmanship tradition. The actual exhibition includes photos and sketches, covering the very history of this particular piece of local history and culture.
Wineries and vineyards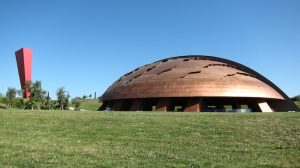 Cantina Carapace-Tenuta Castelbuono: Castelbuono estate has belonged to the Lunelli family since 2001; it's a 74-acre hilly expanse between Bevagna and Montefalco, in the province of Perugia – the very area of production of Sagrantino wine. The family has recently built a modern and functional wine cellar, which is also quite stylish and perfectly suited to house the highly-prized Montefalco Sagrantino wine – the architect sculptor Arnoldo Pomodoro designed the whole structure himself.
In 2012, the new wine cellar was thus opened: the so-called "Carapace": a highly functional structure that challenges the boundaries between sculpture and architecture – it can actually be regarded as the first-ever sculpture in the world where people live and work, blending art, history, tradition, nature and wine. The shape of the cellar was inspired by the very "roundness" of the surrounding landscape, perfectly integrated with the latter but at the same time looking like a spaceship made of copper or even a turtle, poised among the rows of grapes: a symbol of stability and longevity which represents the union between earth and sky with its very carapace.
Other excellent wineries:
Arnaldo Caprai Winery;
Scacciadiavoli Wineryin Montefalco (PG);
Lungarotti Winery, in Torgiano (PG), which has never used any artificial booster or chemical fertilizers.
Local gastronomic treats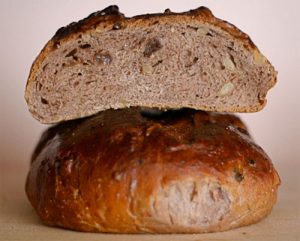 There are numberless gastronomic treats in Umbria, like Local olive oil, the excellent Pan nociato, Lake beans, "fagiolina",
Spelt from Monteleone di Spoleto, Black celery fromTrevi, Col Fiorito red potatoes, all easily found around Perugia.
Then, you should absolutely try Cottora broad beans, Storo corn, Gentian spirit, Local carrots, and Wild Cabbage from Val di Gresta(TR). Let us know what you think of our recommendations!
This post is also available in: Italian