This post is also available in: Italian
The term "Langhe" identifies a particular region between the provinces of Cuneo and Asti, bordering the Monferrato and Roero, and included in the list of UNESCO World Heritage Sites in 2014. Featuring an extensive and very gentle hilly system defined by the course of some local rivers (such as the Tanaro), this territory witnessed the fierce struggle of the Resistance against the Nazi occupation during WWII.
Since the end of the post-war economic recession, this area has always experienced a constant rebirth, mostly thanks to a renewed interest in the rural world, which eventually led to restructuring farmhouses and castles, while establishing farm stay facilities or ethnographic museums; national and international investments also revitalized the agricultural production the development of a new kind of tourism, mainly seeking excellent food, wine, arts, and culture. This territory is divided into:
"Bassa Langa" – "Lower Langa": between the Tanaro river and the Belbo river, with altitudes usually lower than 1968 ft above sea level and mostly covered by vineyards;
"Alta Langa" – "Upper Langa": on the border with Liguria, with average maximum altitudes of 2.460 ft – the only exception is a 2.940-ft tall peak in the Municipality of Monbarcaro;
"Langa Astigiana": south of the province of Asti.
The ancient town of Alba is rich in churches and other historical monuments; it can be found in the Lower Langa, halfway between Asti and Cuneo (and in the latter's province). It is famous for white truffles, splendid woods, the prized variety of "Tonda Gentile delle Langhe" IGP hazelnuts, P.D.O. cheese (such as Robiola di Roccaverano), and many great wines.
Ceretto winery is a must-see destination for all our readers and followers: established in the 1930s, it features several vineyards and wine cellars used to produce top-quality products. The vineyards are organically cultivated using some biodynamic techniques while treasuring the beautiful landscape, contemporary architecture and environmental art.
The Geretto Group company is also open to visits at the Monsordo Barnadina Estate, where visitors can taste and buy a wide range of excellent wines.
We would also recommend some special nurseries and an arboretum, which may be included in your itinerary around Alba.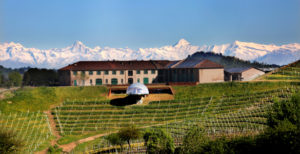 Tenuta Monsordo Bernardina, strada Provinciale Alba/Barolo 34, Località San Cassiano, Alba (Cuneo): established in 2000, Tenuta Monsordo Bernardina historic mansion is now the production hub of Caretto wine and the only one open to the public. Many types of wines are produced here (white ones: Langhe Doc Arneis, Langhe Doc Bianco, Monsordo; red ones: Dolcetto d'Alba Doc, Barbera d'Alba Doc, Nebbiolo d'Alba Doc, Barbaresco Docg, Barolo Docg, Langhe Doc Rosso, Monsordo; dessert ones: Barolo Chinato) and visitors can try and buy also those by other wineries operating under the Monsordo Bernardina label. The estate premises look elegant and quite sophisticated, while they also feature a special section for meetings, conferences and cultural events. There's also the avant-garde "Acino": a grape-shaped building suspended on the vineyards and made of an innovative soft material similar to grape skin. Its interior was designed by architect Giuseppe Blengini, who was inspired by the colours of the vineyards and their irregular geometry.
Please note: All the visits and the wine tasting events have to be booked in advance.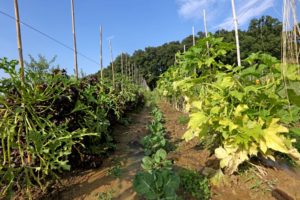 Within Tenuta Monsordo Bernardina there is a big vegetable garden where the famous chef Enrico Crippa biologically cultivates vegetables, herbs and flowers, with the help of three gardeners/farmers (Enrico Costanza, Pietro Merlo e Nicola Borio). The local produce is collected daily and used in Crippa's restaurant, in Piazza Duomo (Alba) – it's definitely worth a visit! Besides the most common vegetables, selected in ancient and local varieties, there are also many other special fruit trees.
Distance to other cellars: 5 miles to Bricco Rocche – 18 miles to I Vignaioli – 11 miles to Bricco Asili.
The other wineries of the Ceretto group
Bricco Rocche, via Monforte 122, Castiglione Faretto (CN): located in the heart of Barolo D.O.C.G. and opened in 1982, it exclusively produces Barolo using grapes from the vineyards of La Morra, Serralunga, Castiglione Falletto, and Barolo. In 2000, this facility was enlarged with the avant-garde "Cubo di Vetro" ("Glass Cube"): a frameless glass structure, with sharp edges and a solid base, created by the local artist Valerio Berruti; also using plasma-cut Corten steel, this structure was designed to enclose and protect the vineyards.
Distance to other cellars: 21 miles to I Vignaioli – 16 miles to Bricco Asili – 5 miles to Monsordo Bernardina.
Bricco Asili, Barbaresco (CN): it is a small chateau/wine cellar within the vineyard above the Asili hill; it produces only two types of Barbaresco: Asili, in Barbaresco, and Bernadot, in Treiso.
Distance to other cellars: 11 miles to Monsordo Bernardina – 10.5 miles to I Vignaioli – 16 miles to Bricco Rocche.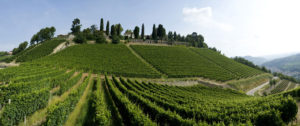 I Vignaioli di Santo Stefano, loc. Marini 26, Santo Stefano Belbo (CN): Established in 1976 by a group of wine producers (Sergio Santi, the Scavino family, and the Ceretto family), this company constantly aims at producing high-quality Moscato wines. I Vignaioli di Santo Stefano winery owns 40 acres of land among Santo Stefano Belbo, Canelli, and Calosso, while it's also the tenant of the prestigious San Maurizio estate of Count Carlo Vittorio Incisa Beccaria – featuring with a hilly area of some other 40 acres in the municipality of Santo Stefano Belbo. On a total of 80 acres, this winery cultivates the excellent grapes to produce Moscato d'Asti and Asti Spumante.
Distance to other cellars: 10.5 miles Bricco Asili – 18 miles to Ceretto Winery – 21 miles to Bricco Rocche.
Nurseries, arboretums, small gardens and other botanical attractions in the area
The Bassa Langa is very rich in natural beauties, gardens and nurseries. Here are some of the latter, divided into the two provinces of this territory. You can find many others when visiting luoghi.italianbotanicaltrips.com/piemonte/
Nurseries in the province of Asti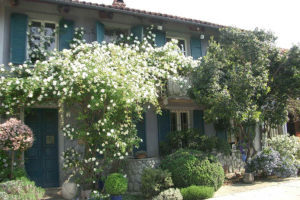 Azienda agricola Fiorella Gilli, Villanova d'Asti: The agronomist Fiorella Gilli cultivates countless trees, shrubs and vines (some of them rare and unusual) in the local continental climate and on unfavourably clayey soil. She also grows horse chestnuts, American witch-hazels, chokeberries, lilacs, clematis, Ceanothus, Cornus, Cotoneaster, Cotinus, spindle trees, mock oranges, hydrangeas and roses.
Fiorella also produces some perennial and acidophilic herbaceous plants; she designs and builds gardens too. The nursery is located next to its enchanting garden; the latter surrounds Fiorella's B&B facility.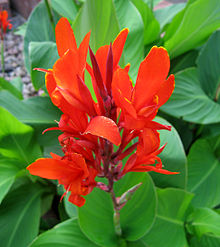 Azienda agricola Val Mundoni, Castelnuovo Don Bosco (AT): Silvana Riccaboni is the owner of the farm which is specialized in the cultivation of Indian shot (Canna x hybrida, Canna x generalis), featuring over 35 varieties including dwarf, giant, medium, aquatic and Phyto-purification specimens, from flowers to gladiolus flowers, and from orchids to giant and small flowers, with ornamental foliage.
Originating from the humid and open forests of tropical Asia and America, Indian shot conquered the European gardens, particularly in the XIX century. Summer flowering rhizomatous, easy to cultivate but sensitive to cold (if not protected at temperatures below -5 C°), are now appreciated again thanks to their exotic foliage and prominent flowers, which give an irresistible tropical touch to gardens and terraces.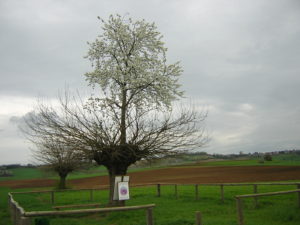 Bialbero di Casorzo
: A very rare, almost unique case is that of the double tree of Casorzo (AT): in a field, there's a large mulberry tree surmounted by a cherry tree. The mulberry tree (
Morus nigra
), about 17-ft high, has a hollow trunk that hosts a cherry tree inside; the latter has now reached the height of more than 16 ft, like any other cherry tree that grows with its roots sunk into the ground.
Scientists have long wondered how this spectacular co-existence can exist: most probably, a bird dropped a cherry tree seed in the hollow trunk of the mulberry and the new plant eventually managed to grow inside it. A plant that grows on another one is something that may happen in nature – the parasitic species are called "epiphyte" but, in our case, two well-developed plants coexisting on each other is absolutely out of the ordinary.
Nurseries in the province of Cuneo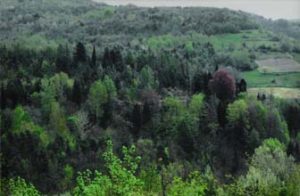 Arboreto Prandi, Sale di San Giovanni (CN): owned by the Prandi-Garrone family, it hosts several local and exotic tree species, very valuable shrubs and herbs from the botanical, environmental and landscape point of view.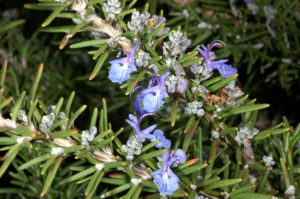 Azienda agricola il Bolfone, Cherasco (CN): This nursery offers a botanical collection of rosemary (49 varieties). Belonging to the Lamiaceae family, rosemary has only one species (Rosmarinus officinalis) but many varieties, which can be distinguished from each other by the bearing, the flower colour and the leaf size. Rosemary can also be grown in pots or on poor and stony soils; it doesn't need water since its powerful roots sink deep into the soil searching for moisture.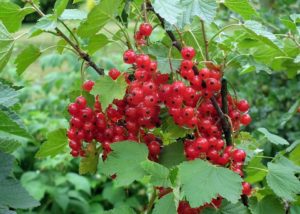 Alpi Vivai, Borgo San Dalmazzo (CN): A family-run nursery, it has been producing grafted, bare root and potted chestnut plants for 30 years; more than 30 varieties are currently available along with small fruit plants (some 30 different types as well), including raspberries, blueberries, blackberries, currants and gooseberries; there are also about 100 varieties of potted fruit plants on sale.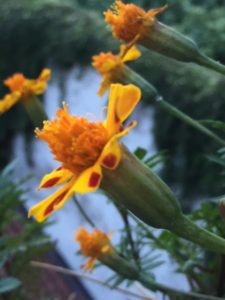 Azienda agricola Jshandhoor, Jshandhoor is a small nursery opened by Susanna Aimone in 2004. Starting from seed or cutting, it grows several interesting flowers and plants with the aim of recovering old traditional varieties that are mostly forgotten, while also looking for unusual plants. The memories of the gardens of the past can thus be rediscovered, along with their secrets and irresistible fragrances. There are several fascinating specimens of Ageratum, marigolds, zinnias, Californian poppies, morning glories, garden cosmos, snapdragons, garden nasturtium, spider flowers, wildflowers, sweet and perennial peas, and wild species.
Then, there are perennial plants (scabiosa, rudbeckia, gaillardia, veronica, achillea, heuchera, alcea), collectable ivy, climbing roses (old and ancient varieties), as well as annual flower seedlings.
This post is also available in: Italian