This post is also available in: Italian
Puglia, Basilicata e Calabria: three regions with wonderful landscapes, ancient culture, great traditions, craftsmanship and excellent cuisine. Puglia features its centuries-old olive groves, enchanting coastlines, large farms, and exquisite Baroque architecture. Basilicata, recently discovered by Italian and international tourism thanks to its for the Ionian Sea beaches and evocative Matera, offers plenty of attractions being also very rich in woods, ancient trees, nature reserves, streams, and exciting walks to little known places. The same can be said for Calabria, the tip of the boot-shaped Italian peninsula: it's famous for the crystal-clear water and the cosy villages nestled along the Ionian and Tyrrhenian coasts; it has a lot to offer in its hinterland as well, such as mountains, oasis, parks, walks, natural spas, etc.
All these three regions lack, on the other hand, of gardens and nurseries, although things are slowly changing. Still, we managed to find some special nurseries in the surroundings of Lecce (a must-see wonderful city), along the Gulf of Taranto, and in Lamezia Terme (province of Catanzaro). You will come across Mediterranean plants, succulent species, figs, almond trees and many other local and non-local fruits, but also bamboo, forest, wetland and soil remediation plant varieties.
Nurseries
The map shows the nurseries and other locations included in our suggested itinerary. Distances are also mentioned, in order to make it easier and more practical for you to make your choice and save petrol and time.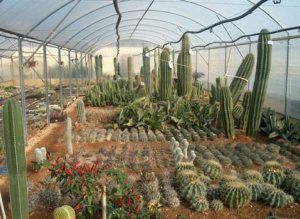 Scarascia Cactus, in Tricase (LE): This nursery was born from strong interest and sincere curiosity, which later turned into a real passion for the world of cacti and succulent plants. Located among the large olive trees of lower Salento, in the very heart of unspoiled nature, this is is a medium-sized family-run nursery. It enjoys a favourable geographical position that allows long vegetative periods, from March to the end of September, thus facilitating open-air cultivations. Their overall goal is to obtain strong and well-adapted specimens, ready to be planted. In the nursery, the plants are reproduced by sowing but it is also possible to find adult, rare, monstrous, and crested specimens. The propagation of crested and monstrous plants by grafting is one of the specialities of this nursery, which now features about 200 of those specimens.
Distances to other nurseries: 25 miles to Punto Verde Salento – 102 miles to Santo Stefano Farm – 147 miles to Giardino della Moscatella – 200 miles Verde Bambù – 264 miles to Vivai Squadrito.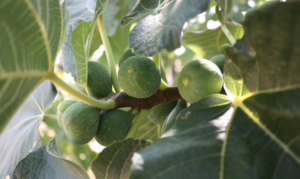 Vivaio Punto Verde Salento, in Melendugno (LE): Punto Verde nursery company, owned by the agricultural expert Roberto De Giorgi, has been producing plants for lawns and green spaces well-adapted to the Mediterranean climate since the 1980s; in particular, Punto Verde offers ornamental plants both of exotic and southern origins, also recovering old species discovered during maintenance works in the gardens of the ancient houses of Salento. Recently, the company has included a collection of ancient fruits and ornamental plants, currently threatened of extinction, also thanks to the patronage of the Botanical Garden of the University of Salento. Figs, pomegranates, apricots, almonds, plums and many other species, are reproduced as part of a thorough project of a "widespread" botanical garden in Salento, thus also protecting the local genetic heritage. Many conservation sites have thus arisen throughout the Salento area, in particular at farm stay facilities around Carpignano, Serrano, Salve and Otranto, including the "path of figs", that of plum trees and pear trees.
Distances to other nurseries: 83 miles to Santo Stefano Farm – 25 miles to Scarascia Cactus – 128 miles to Giardino della Moscatella – 179 miles to Verde Bambù – 244 miles to Vivai Squadrito.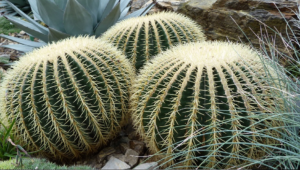 Santo Stefano Farm, in Monopoli (BA): for more than fifteen years, Santo Stefano nursery has offered succulent plants in its two facilities, both located in Monopoli. Some 100 varieties are locally cultivated, Aizoaceae, Crassulaceae, and Liliaceae, 80 of which already marketed by this nursery.
Distances to other nurseries: 56 miles to Giardino della Moscatella – 102,5 miles to Scarascia Cactus – 83 miles to Punto Verde Salento – 98 miles to Verde Bambù – 192 miles to Vivai Squadrito.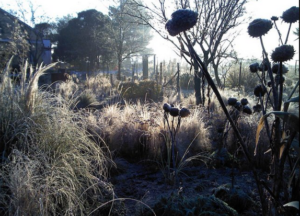 Giardino della Moscatella, in Altamura (BA): this nursery is specialized in the reproduction and cultivation of perennial herbaceous plants and grass varieties suitable for dry environments, as well as spontaneous, rare and endangered perennial herbaceous plants: all the products are suitable for growing between 14 F° and 104 F°. Once moved to the open ground, all the plants should not be artificially watered any more, after one year. This nursery is, in fact, very well aware of water consumption, as well as the importance of avoiding fertilizers and pesticides at all costs.
Distances to other nurseries: 46 miles to Verde Bambù – 146 miles to Scarascia Cactus – 128 miles to Punto Verde Salento – 56 miles to Santo Stefano Farm – 184 miles to Vivai Squadrito.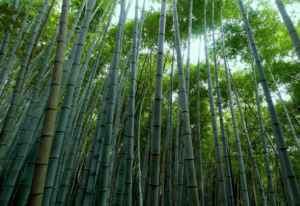 Verde Bambù, in Lavello (PZ): Green Bamboo/Verde Bamboo was founded by Michele Caretta and it is a site specialised in the cultivation of bamboo, which disposes of a wide variety of bamboo species: small, medium, giant, tropical and subtropical. In addition, it offers everything needed in order to create stony gardens, outdoor furniture, flowers and seasonal plants.
Distances to other nurseries: 217 miles to Vivai Squadrito – 200 miles to Scarascia Cactus – 179 miles to Punto Verde Salento – 98 miles to Santo Stefano Farm – 46 miles to Giardino della Moscatella.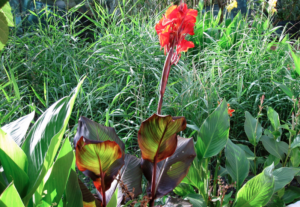 Vivai Squadrito, in Lamezia Terme (CZ): spanning four generations and operational in Calabria since 1957, this nursery offers forest plants, conifers, flowering and ornamental shrubs, climbing plants, fruit trees, olive trees, citrus fruits and roses; not to mention species suitable for phytodepuration, such as Phragmites australis, Carex, Juncus, Typha, Iris, Paulownia tomentosa, and Salix alba.
Distances to other nurseries: 264 miles to Scarascia Cactus – 244 miles to Punto Verde Salento – 192 miles to Santo Stefano Farm – 184 miles to Giardino della Moscatella – 217 miles to Verde Bambù.
Garden, botanical facilities, reserves and other attractions along the way
Here's a selection of interesting attractions along the itinerary; bear in mind that in this very part of Italy, there are many WWF managed oasis, natural reserves, beautiful woods and several monumental trees. You can find out more by visiting www.italianbotanicalheritage.com and www.luoghi.italianbotanicaltrips.com.
In Puglia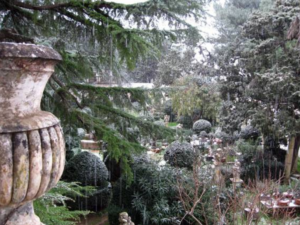 Pomona Gardens Botanical Conservatory, in Cisternino: this Botanical Conservatory protects the ancient local and Italian fruit varieties.
It is on a hill at 1.312 ft of altitude, around the famous "Trulli" area and surrounded by 250 acres of the countryside; the latter features dry stone walls covered by lichens as its most striking feature. The conservatory produces an organic olive oil called "red olive" – a typical variety only found in Itria Valley (it can be used as oil or enjoyed as dressing) – and "Senatore Cappelli" wheat, named after Raffaele Cappelli, a politician from Abruzzo and the promoter of the agrarian reform in the early 1900s (leading to the official distinction between hard and soft grains).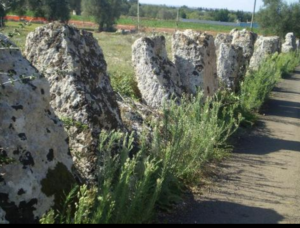 Cutura Botanical Garden, in Giugginello (LE): This botanical garden covers more than 86 acres of land; it was built in an old country estate and actually created on stony soil ("cute" means "stone" in the local dialect, hence the name "cutura" as in "garden of the stone").
Visitors can enjoy some beautiful avenues of roses and aromatic herbs eventually leading to the fenced "Giardino dei Semplici" ("Garden of simples" – a medicinal herb garden), where cows and calves merrily graze. Then, there's the Italian Garden, with medicinal species and geometric flower beds bordered with Boxwood ( Buxus sempervirens ). Visitors can then enjoy the pond with papyrus, water lilies, iris and bamboo, as well as the "rock garden", made with old stones from the local countryside and surrounded by old walls; this very area contains about 80 varieties of agave, 50 of prickly pear (Opuntia spp.), and several specimens of the Cactaceae family. Not to mention citrus groves and patches of holm oaks (Quercus ilex), where the macerating leaves favour the growth of several varieties of mushroom and truffle. Last but not least, there's the "Mediterranean forest", where concerts and events are regularly held in summer.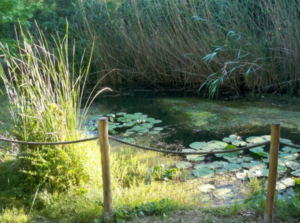 Bari University Botanical Garden: the Botanical Garden of the University of Bari was established in 1955 and now covers an area of 1 hectare. The first location chosen for the construction of the garden was not very big, therefore it did not allow planting trees, shrubs and flowers according to ecological criteria; eventually, only nine flower beds were created on two levels, with an altitude difference of 6.5 ft. Inside the University, there is the Botanical Garden Museum where the Herbarium Horti Botanici Barensis is kept: this priceless repository consists of about 37.000 dried botanical specimens (a big part of them comes from the Apulian territory, while there are many from all over Italy and the rest of the world), and the "Xylotomotheca". The latter is basically a collection of the wood of several tree species among the most representative of the Italian flora, as well as some exotic varieties cultivated in Italy.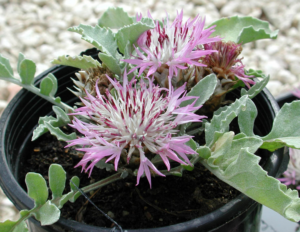 Lecce University Botanical Garden : the Botanical Garden of the University of Lecce, a.k.a. Botanical Garden of Salento, was conceived in the early 90s by Sergio Sabato, a professor of botany from Naples: it was intended as a section of the local "Ecotekne" university campus, twinned with another botanical garden near "Masseria Sant'Angelo" (currently managed by a Foundation which includes the very University of Lecce). The very botanical garden covers more than 5 acres and features small groves of Tasmanian blue gum (Eucalyptus globulus) and Aleppo pines (Pinus halepensis), while along the perimeter there are native and ornamental species such as myrtles, mastic trees, thorny gorse, cystus, phyllirea, shrubby thyme, local heather and rosemary.
In Basilicata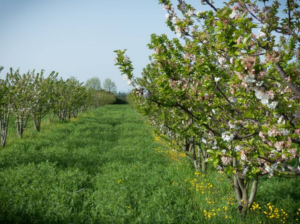 Frutteto Giardino del Bosco delle Rose, in Lavello (PT): In the " Frutteto Giardino" ancient and historic roses together with their refined blossoming's complicate the intriguing geometry of the lines of fruit plants. The owners of a family-run agricultural farm transformed the building 20 years ago, into an organic firm. Now they produce soya for human alimentation, spelt, wheat, sunflower, olive and nut oil obtained by two olive groves and a nut grove, and recently they have started cultivating tomatoes, which are sown directly in the open field. In the past 10 years the owner has begun the research for local ancient fruits and has recovered old varieties of plums, apricots and black cherries, which created an orchard, where many historic and ancient roses grow, surrounded by mixed hedges and wooded strips, in order to host small animals and insects and enrich the biodiversity of fauna and flora.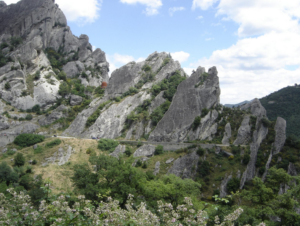 ll Parco di Gallipoli Cognato Piccole Dolomiti Lucane : The Gallipoli Cognato Lucanian Dolomites Park covers 27,027 hectares (66,785 acres) in the municipalities of Accettura, Calciano, Oliveto Lucano in the province of Matera, and Castelmezzano and Pietrapertosa in the province of Potenza. The Park encloses and protects a large area in the center of Basilicata that has important natural, historical and ethno-anthropological values.
There is also a rich presence of watercourses in the form of seasonal streams and springs. The Park is a precious treasure chest of biodiversity for the richness of species sometimes unique both in terms of flora and fauna. The Park of Gallipoli Cognato provides a rare show of vegetation: trees, flowers and unique species in the wild. The mantle of vegetation is diversified depending on altitude, exposure and humidity, with the presence of oak (Quercus cerris) as the more widespread arboreal exemplary. In quotas between 800 and 1,000 meters (0.5 and 0.62 miles) above sea level, we can find specimens of wild apple (Malus sylvestris), field maple (Acer campestre), maple fig (Acer obtusatum) that, in the fall, create large red spots.
In Calabria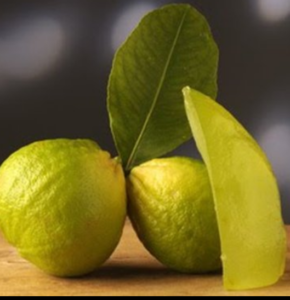 Citron Museum, in Santa Maria del Cedro (CS): The citron museum is located in the town of Santa Maria del Cedro and collects what it is necessary to know about the cultivation, art and history of this citrus. There are many didactic panels inside the building which show the phases of production of this fruit and are supported by two different exhibitions.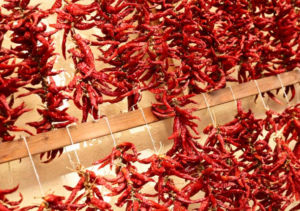 Chilli Pepper Museum, in Maierà (CS): a must-see museum! The museum is located in the village of Maierà, which was chosen by "Accademia Italiana del Peperoncino" because of its plantations of cangarillo, the king of Calabrian chilli peppers.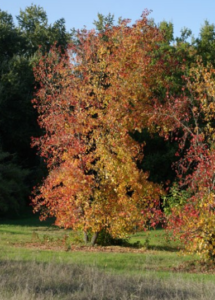 Calabria University Botanical Garden, near Rende (CS): It was created in 1982 thanks to professor Giuliano Cesca, who taught Systematic Botany at the University of Calabria, and it represents a true open-air Laboratory of Nature, in which it is possible to observe more than 400 vascular spontaneous species of Calabrian flora.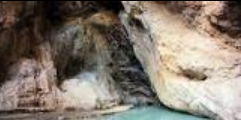 Cerchiara spa and the Nymph Grotto, in Contrada Balzo di Cristo (CS): It is surrounded by olive trees and prickly pears of Piano del Praino and it is 20 minutes away from Cerchiara Calabria. The cave of the Nymphs is the place where, according to legends, the Lusiad Nymphs guarded the bed of Calypso. Actually, it is a long and narrow canyon that splits a spur of calcareous rocks and is open to the sky at certain points. It also enlarges forming a natural water pool which is fed by a spring of warm sulphurous waters (30 °C), which create therapeutic muds known already by the ancient Sibariti. It is possible to bathe freely in the water of the cave where there is a fresh atmosphere also in summer; there is also a small spa centre near the cave where an entrance fee has to be paid. The building is composed of a thermal pool, a mud-scrub area and showers. It might be overcrowded in Summer and parking slots might not be sufficient.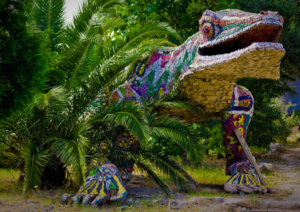 MuSaBa Park, in Reggio Calabria: MuSaBa was founded in 1986 by Nik Spatari and Hiske Maas. The acronym means "Museo Santa Barbara" and it refers to a museum located in Mammola's Santa Barbara monastery in the province of Reggio Calabria. This Italian region was chosen because of the many civilizations who lived here: Phoenicians, Greeks, Romans, Arabians, Suevian and Aragonese. These cultures melted with one of the Italian inhabitants and this is visible in the artistic, environmental and architectural field. The two founders worked at this project till the end of the sixties and they chose this place because of its bond with the past. There are numerous works of art: " Sogno di Giacobbe", which was realised by Nik Spatari between 1991 and 1995, works of international artists like Motoaki Ozumi, Alberto Coluccio, Hsiao Chin, Alfredo Pizzo Greco, Bruno Conte, Bruno Kempf, Mary Jane Moross, Barbara Quinn, Italo Sganga, Petra Rhijnsburger, Bruno Sutter, Pietro Gentili, Stevi Kerwin, Jin Jong Chen, Karl Heinz Steck, Shigeo Toya and Masafumi Maita.

Riserva Naturale I Giganti di Fallistro also known as Giganti della Sila: "Riserva Naturale Guidata Biogenetica" (RNGB) "I giganti di Fallistro" was created by the Environment Ministry on the 21st of July 1987, in order to protect a strip of many century Larice pines' wood on the Sila Plateau. The territory of Fallistro Natural Reserve is in the municipality of Spezzano della Sila (Cosenza), in Sila Grande and in the basin of river Neto. Its surface is 5.44 ha and its perimeter values 1.2 km, the reserve extends between 1398 m and 1448 m of altitude. The Reserve was created as a conservation and study area of Larice pines, which is more present in this area than other species like beech trees, Sycamore maples or poplars. There are 58 specimens of this species with different ages and sizes which date back to 1620-1650. they were planted by the owner of the field, who had constructed here his summer residence. It is known the circumference and height of all the specimens.
Food treats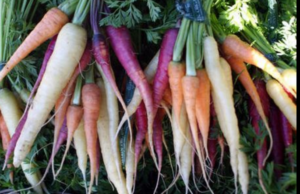 In Puglia:
albicocche di Galatone;
Orange ambrosia; Lemon ambrosia;
Gulf of Taranto oranges;
Tiggiano purple-yellow carrot;
Black chickpea;
Terra di Otranto DOP Olive Oil;
Terra di Bari DOP Olive Oil .
In Basilicata:
fagiolo bianco di Rotonda Dop;
la melanzana rossa di Rotonda;
fichi essiccati di Matera;
l'oliva infornata di Ferrandina
In Calabria:
liquorice;
Moscatello di Saracena;
lemons, citrons and bergamot oranges.
This post is also available in: Italian