This post is also available in: Italian
The art of botanical nursing was born in Europe between the end of the XVIII century and the mid-XIX century, when the gardeners of the large houses, already accustomed to reproducing replacement plants, began to sell the mas well. Hence, botanical nursing in Lombardia has been a long-standing vocation. There are so many nurseries, large and small, arranged along five suggested itineraries: from Milan to Pavia, from Lake Maggiore to that of Varese, from Monza and Como to Lecco, and from Bergamo to Brescia, all the way to Mantua. So let's start with the first, the shortest one: it will lead you to special nurseries and gardens offering a wide choice of plants – they're all exciting places where you can spend a few pleasant hours and learn a lot.
Nurseries
The map shows the nurseries and other locations included in our suggested itinerary. Distances are also mentioned, in order to make it easier and more practical for you to make your choice and save petrol and time.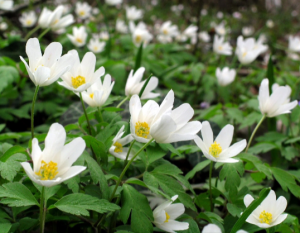 Flora Conservation: This is an interesting nursery located near Pavia, founded by Simone Orsenico and Lino Zubiani; they manage a group of several professionals who have been involved for years in international projects for the conservation of plant biodiversity. Flora Conservation produces only plants and seeds of spontaneous species of the Italian flora, of local origin, rustic and resistant, as well as extremely useful for many different projects, like environmental recovery, phytodepuration, and natural gardens.
Distances to other nurseries: 26 miles to Fratelli Ingegnoli – 28,5 miles to Giardini Galbiati – 38 miles to Cooperativa Cascina Bollate.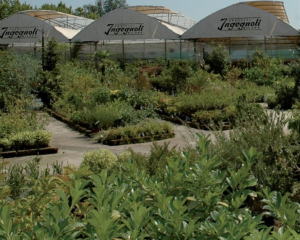 Fratelli Ingegnoli:: this historic nursery in Milan offers a wide choice of ornamental potted plants, fruit plants, seeds, bonsai trees, pesticides, pottery, and all the equipment for the maintenance of small, medium and large green spaces. In 1884, the three brothers Francesco, Vittorio and Paolo transformed the original flower-nursery business, born at the end of the 1700s, into the new enterprise under the collective name of "Fratelli Ingegnoli". Thus, they founded one of the first European agro-botanical establishment. The cultivation of highly selected fruit and ornamental plants was then merged with the production of vegetable, flower and lawn seeds; the three brothers also did some serious research which, thanks to the support offered by some of the best Italian and foreign botanists, led to the selecting new varieties of vegetable and forage species. They also created a mail-order catalogue, which became extremely popular also thanks to the massive expansion of the Italian railway network.
Distances to other nurseries: 4 miles to Giardini Galbiati – 26 miles to Flora Conservation – 19 miles to Cooperativa Cascina Bollate.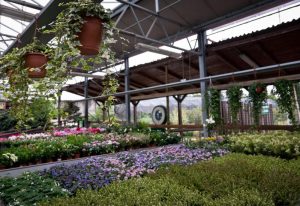 Giardini Galbiati, Milano: Giuseppe Galbiati, a famous tenor of the 1930s, established a nursery around San Pietro e Acquabella farmhouses in 1963. He was literally in love with nature and flowers, thus he started a profitable and excellent enterprise which allowed him to spend the rest of his life along with his true passions. Today, Giardini Galbiati is a modern nursey stretching over some 4.783 square yards, almost entirely dedicated to Dutch-inspired, state-of-the-art greenhouses.
Distances to other nurseries: 16,5 miles to Cooperativa Cascina Bollate – 28,5 miles to Flora Conservation – 4,3 miles to Fratelli Ingegnoli.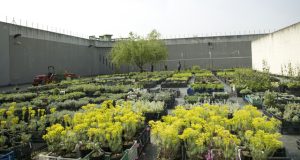 Cooperativa sociale Cascina Bollate: this nursery was established inside Bollate detention facility. It was created by Susanna Magistretti as a bright example of social commitment offering new life and work possibilities. Professionals work together with convicts who can learn a new job as real gardeners. Perennial herbaceous plants are cultivated, including ornamental grasses, a small collection of annual and ancient roses, as well as a wide choice of unusual, but easy to grow plants. Among the latter, there are several creepers such as different honeysuckles (also shrub species such as Lonicera maackii and Lonicera tatarica), but also Clematis mandshurica, Campsis grandiflora, Bignonia capreolata, and many others. In the nursery, there are several daisies and other Asteraceae such as Chrysanthemum cinerariifolium, C. maximum "Silver Princess", Echinacea pallida, E. paradoxa, etc. The nursery includes two large greenhouses and about 2.5 acres of land technically located right inside the prison walls. For this reason, access to Cascina Bollate is authorized only during organized visits, on public opening days (Wednesday and Friday), or when gardening courses are held.
Distances to other nurseries: 38 miles Flora Conservation – 19 miles to Fratelli Ingegnoli – 16,5 miles Giardini Galbiati.
Did you like our suggestions? Remember that you can find out more about this part of Italy following our two other itineraries:
Andar per vivai: dal Lago di Varese al Lago Maggiore (Lombardia/2), which includes the "Garden of the Lost Essences" (16 miles away), or
Andar per vivai: da Monza alla Brianza, alla corte di Teodolinda (Lombardia/4), reaching Emanuele Meani Farm (7,5 miles away). Enjoy!
Local Artisans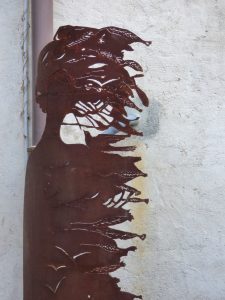 Il Guardiano delle Acque, in Zibido San Giacomo (Mi): Il Guardiano Delle Acque designs and manufactures corten steel sculptures in his atelier in Zibido San Giacomo, on the banks of the Naviglio Pavese. There are drops of light engraved in the metal, trees ruffled by the wind, flocks of swallows, small horses, human figures, braziers, thrones, signs, and then several creations made with stone, marble, wood, terracotta, bronze and corten steel by Anna Maria Miglietta and Giacomo Sparasci. These two artists are capable of evoking fairy tales, mythology, and the indestructible bond between man and nature. They are both from Salento (Puglia Region) and extremely skilled and talented; they usually work with terracotta, stone, marble, wood, bronze and weathering steel: the results always speak of all the poetry and the historical heritage of their homeland, where Greek influence, peasant traditions, fairy tales, and mythology have always been intertwined. For example, some typical Olympian gods can be easily identified in many works of art including women with wind-blown hair, young mothers, bearded kings about to throw arrows, as well as thrones, braziers, decorative screens, banners, and carved cones to hide the light: you may even visualize them in ambrosia-based banquets. Then, there are also several exquisite trinkets: running horses, flying birds, darting fish, and rattle pigs which remind us of toys from ancient Rome. There is also a collection of small terracotta trees, marble figurines, and miniature motherhood statues that seem to come from a very long gone past. And, again, bookstands and panels in bronze or weathering steel, engraved with the sculptors' poetic or playful quotes. All these beautiful and most original creations, large or small, would perfectly fit into any garden, merging with the colours of nature; but they would appear just as glamorous also indoor, because, quoting Annamaria: "There cannot be a house without a sculpture". And she's absolutely right.
When people meet Annamaria and Giacomo, they immediately fall in love with their naïve ingenuity, their children eyes, and their enchanting and mesmerizing fairy tale masterpieces.
Their atelier-abode, incidentally, looks like a dream: it's an ancient river tollbooth along the banks of the Naviglio Pavese, on the outskirts of Milan, which regulated the flow of the water and the passage of freight boats until the 1960s.
Beautiful gardens between Milan and Pavia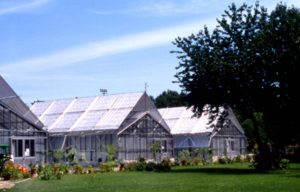 Orto botanico sperimentale Cascina Rosa, on via Peroni 7, Città Studi district, Milano: opened on September 19, 2001, this facility was born from the reclamation of 2.631 square yards of land belonging to an abandoned farmhouse. The Municipality of Milan donated the land, inside an area of about 5.5 acres. The garden is structured according to educational and scientific itineraries, including three impressive greenhouses: one is a winter shelter for plants, while the other two are used for cultivation and experiments. There is also an experimental field and several themed flower beds. The plants cultivated here are mainly indigenous, alternated with more ornamental species. A special building houses laboratories dedicated to research and teaching. Rest areas, meadows, and walkways for differently-abled visitors, while several activities and events for the public are regularly organized.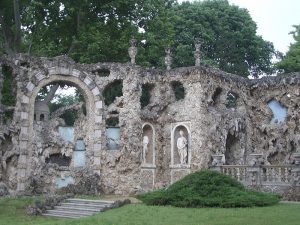 Villa Visconti Borromeo Litta, in Lainate, North-West Milan: the Visconti Borromeo Litta villa dates back to the end of the XVI century. It was built by Pirro I Visconti Borromeo to thoroughly manage the properties that the family had already purchased in that area. Initially created a simple country house, it was soon transformed into a representation palace, constantly improved and upgraded with exquisite craftsmanship. The villa was later acquired by the Litta family and since 1970, it has been a property of the Municipal Administration. Villa Visconti Borromeo Litta is, therefore, the result of different building steps: the most significant is that of the XVIII century: the exposed brick structure and the C-shaped layout are still visible today. The garden is divided into three areas: the Italian garden, the English garden and a place dedicated to vegetables that use to house some XIX century greenhouses.
Other gardens are listed on www.italianbotanicalheritage.com. Choose the multiple filters available filters in the pull-down menus and choose your favourite destinations. Alternatively, you can browse the comprehensive list of all the botanical and green attractions in Milan and its outskirts.
This post is also available in: Italian