Apulia, Basilicata and Calabria: these three regions share an amazing landscape, ancient culture, great traditions, artisanship and food. Apulia, with its secular olive groves, the beautiful coastline, the great farmsteads and its exquisite baroque style. Basilicata, which has recently become an Italian and international touristic destination for its Ionic beaches and the suggestive Matera; it also has a hinterland rich in woods, secular trees, naturalistic reserves, streams unbeaten paths. The same goes for Calabria, the tip of the Boot: famous for its clear waters and villages along the Ionic and Tyrrhenian coast, it has much to offer also in its hinterland among mountains, oasis, parks, promenades, and natural thermal baths. For their history and tradition, these regions are instead poor in gardens and, consequently, nurseries, but things are slowly taking a turn. We suggest an itinerary among the most particular nurseries of this area, starting from the surrounding of Lecce (beautiful city worth a visit), passing by the Gulf of Taranto, and reaching Lamezia Terme, in the province of Catanzaro. You will discover Mediterranean plants, succulents, figs, almond trees, and many fruit trees, but also bamboos, forest plants, plants for phytodepuration and soil recovery.
Nurseries
The map indicates the nurseries and the other locations of the suggested itinerary. For each nursery, we indicate its distance from the others, in order to facilitate you in the choice of the ones to visit and their order.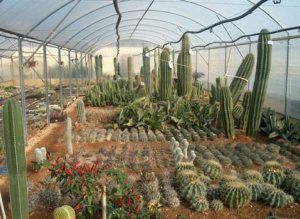 Scarascia Cactus, Tricase (Lecce): born out of the curiosity, later turned into passion, for cactuses and succulents, it is located among the great olive trees of Basso Salento. All the plants are grown by seed, in the earth, or, in case of adult specimens (among which 200 hooded and monstrous varieties) or from grafting.
Distance from other nurseries: km 40 from Punto Verde Salento – km 165 from Az. Agr. Santo Stefano – km 236 from Giardino della Moscatella – km 321 from Verde Bambù – km 425 from Vivai Squadrito.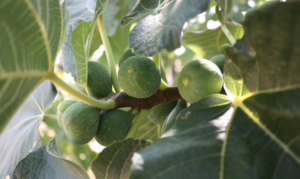 Vivaio Punto Verde Salento, Melendugno (Lecce): specialised in lawns fit for the Mediterranean climate, exotic and Southern ornamental plants, and, recently, in collection of ancient fruits (among which figs, pomegranates, apricots, almonds, plum) and ancient ornamental plants, collected in the territory with the patronage of the Botanical Garden of the University of Salento. The aim of the nursery is to create a "diffused" botanical garden, to safeguard the complex genetic patrimony of the territory.
Distance from other nurseries: km 133 from Az. Agr. Santo Stefano – km 40 from Scarascia Cactus – km 206 from Giardino della Moscatella – km 288 from Verde Bambù – km 393 from Vivai Squadrito.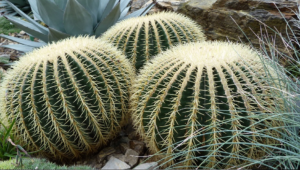 Echinocactus grusonii di Az. agr. Santo Stefano
Az. Agr. Santo Stefano, Monopoli (Bari): for more than 15 years they produce cactuses, belonging especially to the genuses Aizoaceae, Crassulaceae and Liliaceae.
Distance from other nurseries: km 90 from Giardino della Moscatella – km 165 from Scarascia Cactus – km 133 from Punto Verde Salento – km 158 from Verde Bambù – km 309 from Vivai Squadrito.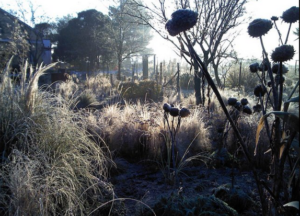 Giardino della Moscatella, Altamura (Bari): Filippo Marocoli's nursery-garden specialises i the reproduction and cultivation of perennial herbaceous plants and grasses fit for dry territories, besides spontaneous, rare and in danger of extinction perennial herbs. All the plants can live at 10-40°.
Distance from other nurseries: km 74 from Verde Bambù – km 236 from Scarascia Cactus – km from 206 Punto Verde Salento – km 90 from Az. Agr. Santo Stefano – km 296 from Vivai Squadrito.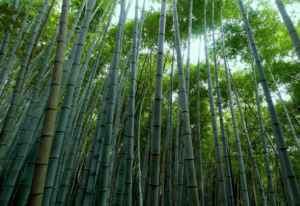 Verde Bambù, Lavello (Potenza): opened 20 years ago by Michele Caretta, this nursery specialises, unsurprisingly, in the cultivation of bamboo, with a wide choice of species: small, medium, gigantic, tropical and subtropical. The nursery also offers all the necessary for the creation of rock gardens, besides outdoor furniture, flowers and seasonal plants.
Distance from other nurseries: km 349 from Vivai Squadrito – km 321 from Scarascia Cactus – km from 288 Punto Verde Salento – km 158 from Az. Agr. Santo Stefano – km 74 from Giardino della Moscatella.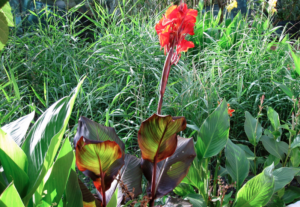 Vivai Squadrito, Lamezia Terme (Catanzaro): in activity from four generations and established in Calabria in 1957, they produce forest plants, conifers, flowering shrubs, ornamentals, vines, fruit trees, olive trees, citruses and rose gardens, but also species used for phytodepuration such as Paulownia tomentosa and Salix alba.
Distance from other nurseries: km 425 from Scarascia Cactus – km 393 from Punto Verde Salento – km 309 from Az. Agr. Santo Stefano – km 296 from Giardino della Moscatella – km 349 from Verde Bambù.
Gardens, botanical gardens, reserves and more to visit long the way
We indicate some of these places and remind you that the three regions are very rich in naturalistic reserves, WWF oasis, and, particularly in Basilicata and Calabria, woods and monumental trees. You can find them on www.italianbotanicalheritage.com or directly on www.luoghi.italianbotanicaltrips.com, selecting the region you are interested in.
In Apulia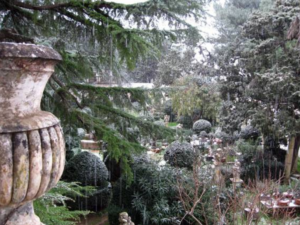 Conservatorio Botanico della Valle d'Itria, Giardini di Pomona, Cisternino: created by Paolo Belloni, founder of the association "Pomona", it safeguards ancient varieties of local and Italian fruit. In total there are more than 1000 varieties, mostly ancient ones: 560 Italian and Apulian figs, but also Afghani, Bosnian, French, Portuguese, Albanian and Israeli; almond trees (Prunus dulcis), plums, pomegranates, quinces, table grapes, sweet and acid cherries, apricots, lemons, mulberries, jujubs, mountain ashes, dogwoods, kakis, kiwis, nuts, pistachios and hazelnuts. The conservatory also produced organic oil "olive rossa" (lit. red olive), typical of the Itria Valley, and "Senatore Cappelli" wheat, named after Raffaele Cappelli, a senator from Abruzzo, who promoted the agrarian reform in the early 1900s that led to the distinction of hard and soft wheat.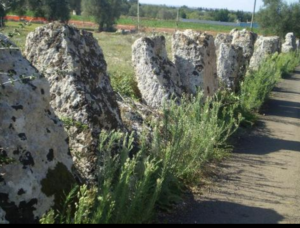 Giardino botanico la Cutura, Giugginello (Lecce): located in an ancient estate in the countryside, it includes rose and aromatics boulevards, a Garden of the Simples, a lake with papyruses, water lilies, irises and bamboo, a rock garden with about 80 varieties of agave, 50 of Opuntia and many other cactuses, a citrus grove, a holm oak wood, a Mediterranean wood, hosting events and concerts in summer. At the end of the itinerary, you come to a huge greenhouse with about 200 varieties of cactuses and succulents, maybe the biggest Italian private collection.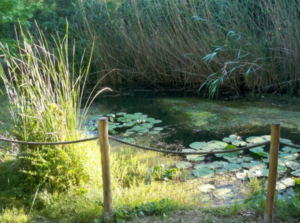 Botanical Garden of the University of Bari: established in 1955, it now extends over 1 hectare and is dedicated to educational and scientific research. It preserves the Herbarium Horti Botanici Barensis, of about 37000 dry plants, many of which come from Apuilia, and one Xylotomotheca, among the most representative species of the Italian and exotic flora cultivated in Italy.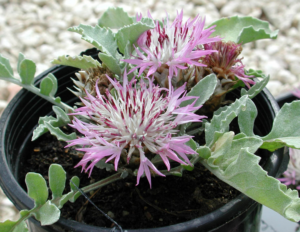 Botanical Garden of the University of Lecce: created at the beginning of the 20th Century by Sergio Sabato, botany professor in Naples, it holds a collection of about 20000 dry plants, especially from Italy and Salento. It extends over 2 hectares, where many plants grow: small groups of eucalyptuses (Eucalyptus globulus) and Aleppo pine (Pinus halepensis), local and ornamental species, wooded species typical of Salento, an orchard, aquatic plants, succulents cultivated in earth, a small collection of medicinal and ornamental Mediterranean plants, typical spontaneous rare, or in danger of extinction species, herbs of an agricultural interest.
In Basilicata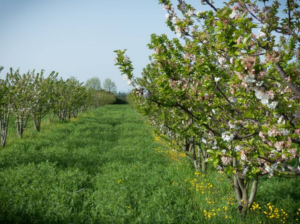 Frutteto Giardino del Bosco delle Rose, Lavello (Potenza): 20 years ago, the owners of a family-run agricultural company transformed it into an organic company. They now produce wheat, spelt, sunflower, alimentary soy, olive oil, and nut oil from an olive grove and a nut grove, and tomatoes sowed directly in the earth. Ten years ago the owner started to look for ancient local fruits, collecting ancient varieties of plums, apricots and black cherries, creating an orchard with also many ancient and historic roses, surrounded by mixed hedges and woods, to host insects and mall animals thus enriching the biodiversity of flora and fauna. Frutteto Giardino is open to the public and offers guided tours for schools. With the fruit they produce, they also prepare tasty organic jams and, with tomatoes, and organic tomato sauce.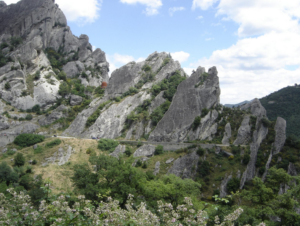 ll Parco di Gallipoli Cognato Piccole Dolomiti Lucane : divided among the municipalities of Accettura, Calciano, Oliveto Lucano, Castelmezzano and Pietrapertosa, it protects a large area in the centre of Basilicata, rich in streams, springs and biodiversity. Among the most representative environments there are: Gallipoli Cognato Forest, made up of various trees and shrubs among which very big Turkey oaks (Quercus cerris); Piccole Dolomiti Lucane, with their strange sculpted profiles; Montepiano wood, with secular Turkey oaks, maples, white hornbeams and hollies. In the park there are also many wild apple trees and Acer octusatum, while in the valleys there are winter daffodils (Sternbergia lutea), with their yellow colour, and Knautia lucana, endemic specie that only grows in this area; along the cliffs, there are spring flowerings of countless orchids, anemones and buttercups.
In Calabria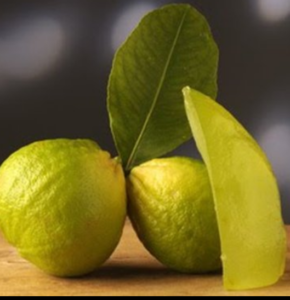 Cedar Museum, Santa Maria del Cedro (Cosenza): it gathers all there is to know about the culture, art, story, cultivation and culinary use of this precious citrus that is still today the cultivation par excellence of the region.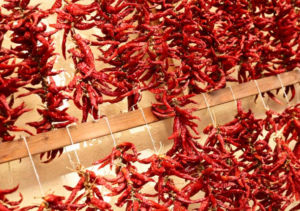 Chilli Pepper Museum, Maierà (Cosenza): you can't miss it! You will discover countless objects inspired by chilli pepper, its history and origin, its evolution and use over the centuries.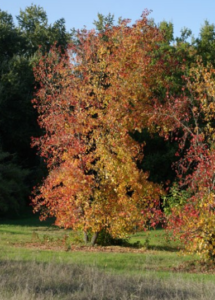 Botanical Garden of the University of Calabria, in the surroundings of Rende (Cosenza): created in 1982 by the will of Professor Giuliano Cesca, Systematic Botany Professor at university of Calabria, it includes more than 400 vascular spontaneous species of the Calabrian flora.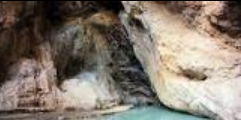 Terme di Cerchiara and Grotta delle Ninfe, Contrada Balzo di Cristo (Cosenza): Grotta delle Ninfe is located among olive trees and prickly pears; it is a canyon cutting limestones, opening up to the sky and ending in a natural pool with a hot spring (30°), originating therapeutic muds, already known to the ancient Sibariti. Alternatively, there are thermal facilities in the surroundings. In the summer this area is very crowded and sunny, parking is difficult.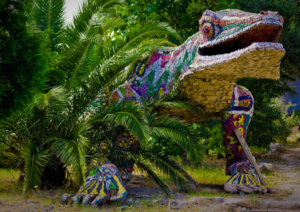 Parco Musaba, Reggio Calabria: established by Nik Spatari and Hiske Maas in 1986, the Museum hosts many contemporary works by international artists like Motoaki Ozumi, Alberto Coluccio, Hsiao Chin, Alfredo Pizzo Greco, Bruno Conte, Bruno Kempf, Mary Jane Moross, Barbara Quinn, Italo Sganga, Petra Rhijnsburger, Bruno Sutter, Pietro Gentili, Stevi Kerwin, Jin Jong Chen, Karl Heinz Steck, Shigeo Toya and Masafumi Maita.

Riserva Naturale I Giganti di Fallistro: within Sila, at about 1400 m above sea level, there is a very special place that became a FAI (Italian Fund for Environment) Natural Reserve. It is a wood of monumental trees, named Giganti di Fallistro (lit. Fallistro Giants): there are mainly Pinus nigra laricio), typical of Calabria and reaching a height of 45 m and a diameter of 2 m! They were planted back in 1600, by the Baroni Mollo family, owners of the Casino near the wood.
Let's taste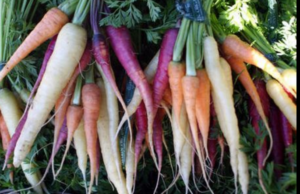 If you can, you should taste and bring home some typical products of these regions. In particular, in Apulia: Galatone apricots, oranges ambrosia, sweet oranges of the Gulf of Taranto, the yellow-violet carrot of Taggiano, black chickpeas, Terra di Otranto Dop oil, and Terra di Bari Dop oil. In Basilicata: white bean of Rotonda Dop, red eggplant of Rotonda, dry figs of Matera, baked olive of Ferrandina. In Calabria: the renowned liquorice, Moscatello of Saracena, lemons, cedars and bergamots