"Generally, if you talk about wine, Piedmont is always protagonist, as it should be. What I think is unfair is that we only talk about the "usual suspects", that is the big names in the Piedmontese wine panorama", says Stefano Lorenzi, arborist and tree climber certified by SIA (Italian Association of Arboriculture), as well as AIS sommelier (Italian Association of Sommeliers), "Actually, there are other areas in Piedmont, perhaps not as known to the large public, that produce great wines and that are also beautiful, relaxing and ideal to spend a couple of pleasant days plunged in history and nature, genuine and true, not easy to find these days". Stefano chose three very special cellars for us, creating a medium range itinerary that can be divided into several days, connecting three different places to discover: the Tortonese Hills, Ghemme and Nizza Monferrato. The three cellars, besides being surrounded by a wonderful landscape, less trodden by traditional tourists, unite history and experimentation, love for wine, great passion for the territory and deep respect for the environment.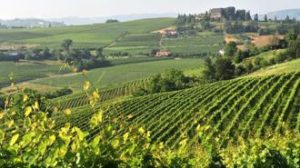 The Tortonese Hills (Alessandria): "For decades they were considered an agriculturally depressed area and remained in the shadows from an oenological point of view", explains Stefano Lorenzi. As a territory connecting four different regions – Piedmont, Lombardy, Emilia Romagna and Liguria – the Tortonese Hills are, on the one hand, an extension of the Po Valley and, on the other, a transitional area between the Alps and the Apennines. Therefore, they present a varied and beautiful landscape: rolling hills turning into high peaks (Giarolo, Ebro and Chiappo), a succession of fields, fruit orchards (peaches, table grapes, plums, cherries and strawberries) and valuable vineyards. French writer Stendhal described this area as "a wonderful road, with mountains almost always in perspective…". Many are also the historic, architectural and artistic beauties to be discovered, among which the castles of Pozzol Groppo and Brignano Frascata, in a good state of conservation, and the Museum-Study of the painter Pellizza da Volpedo.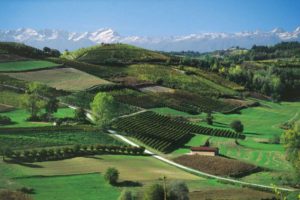 Ghemme (Novara): this ancient village of the Medio Novares region, is located on the left bank of the river Sesia, near the border with the province of Vercelli and at the entrance to Valsesia. An important centre in the Middle Ages, Ghemme was named after the Agamini, a Celtic tribe that settled in the area, later latinised in Pagus Agamino and then Agamium. Since 1994 it is part of "Wine Cities" and since 2002 of "Honey Cities". Facing the panorama of the Monte Rosa and its mountains, it is surrounded by rolling hills covered in woods and vineyards. Many building are of great artistic interest, among which the castle, San Rocco church and the castle of Cavegnano. Pretty, if not in perfect status, the public park Giardini Gianoli.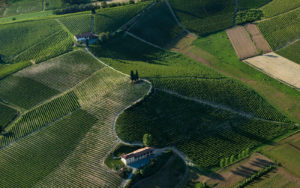 Nizza Monferrato (Asti): this ancient town located in the valley of the stream Belbo was probably created around 1225. Surrounded by the Alto Monferrato hills, it is the capital of the production of Barbera, a vineyard grown there for more than 500 years, and hosts the headquarters of the Enoteca Regionale del Barbera (Barbera Regional Winehouse). Besides wines, cardoons and truffle (an exhibition is dedicated to these products at the beginning of November), Nizza Monferrato is also the homeland of the meats of the exquisite "Piedmontese race". Its historic centre is very interesting, with the narrow via Maestra running through it with its porticos and typical shops. You must have a look at Palazzo Crova, a beautiful example of a 18th Century mansion hosting the multimedia Museo Palazzo del Gusto, dedicated to the local wine and food history; Palazzo Comunale, a stunning building dating back to the 14th-15th Century dominated by the ancient bell tower; the San Giovanni Lanero, San Siro and Sant'Ippolito churches; the Bersano Museum, dedicated to the wine and countryside civilization, with a private selection of labels and prints on wine. The Antiques Market is very popular, it takes place every third Sunday of the month in piazza Garibaldi.
The map shows the cellars of the itinerary suggested. For each cellar, we indicate its distance from the others, to make your journey easier.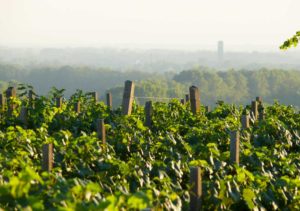 Cantina Rovellotti, Ghemme (Novara): "It is one of the DOCG Cenerentola of Piedmont and Italy. Actually, its wine has a base of Nebbiolo and is one of the most long-lived and complex wines among Italian wines", explains Stefano Lorenzi, "I discovered this company thanks to a friend of mine who talked to me about them. The family of the owners, Antonello and Paolo Rovellotti, has lived in the Ghemme castle for 600 years and still makes wine in the small cellars located inside the medieval fortress. Having a tour of the facility with Antonello holding huge keys to the ancient and heavy oak doors, makes you feel part of the history". Rovellotti produces Ghemme, that won the Calice d'Oro Vini dell'Alto Piemonte Prize many times, a pure Vespolina and a Erbaluce: "But he, to protest and because he has to, calls it the Unspeakable Grape, because the name Erbaluce is exclusive for the products of the area of Caluso", explains Stefano. "What fascinates me about Rovellotti is the simple way in which he explains his ideas and the reasons behind his actions. Actions that are always aimed at obtaining great wines from a healthy territory…he wants it to be healthy and fights to keep it thus. As many know, dragonflies are the indicators of perfect biodiversity and health of the environment. Well, 22 years ago Antonello and Paolo realised that in the vineyard there were only mosquitos and no dragonflies. They made a promise to fight to have them back…How? they stopped using chemical products and began to manage the vineyard in the most natural way…This way, a few years ago the dragonflies came back!! Rovellotti puts all this love for the territory in his wines…always refined, clean, recognisable and never ordinary". On the word of Stefano Lorenzi!
Distance from other cellars: km 122 from Cascina I Carpini – km 115 from Cascina Garitina.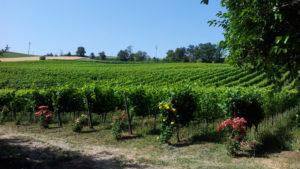 Azienda agricola Cascina i Carpini, Pozzol Groppo (AL),  on the Tortonese Hills: it belongs to Paolo Ghislandi; Stefano Lorenzi describes him thus: "A character in wine panorama that I love because he is the personification of the dream of every vigneron: always passionate about wine…after years working at high levels in the sector of frozen foods, Paolo leaves it and decides to find an uncontaminated place to make his wine. A dream! He searched for three years before ending up near Pozzo al Groppo, an isolated place but pure…very few vineyards, grazing and not much else. He decided he was going to produce his wines there. With time, Paolo and its company have grown and have become a reference point for those who produce Timorasso, a white grape that had almost disappeared 20 years ago, or at least was forgotten. Its fascination lies in its long evolution over time the oldest years remind you of the great Riesling; however, this wine has his own strong identity. But what is most fascinating to me about Paolo is that he does all of it with a true…ancestral…visceral passion for the territory and the environment…with the help of technology and of a deep and true knowledge and culture of all the mechanisms and natural processes involved". An example? "Cascina I Carpini is one of the few cellars I know that recovers process water…he purifies it in basins with bacterial digesters and uses it again after three months. Because producing wine is one of the processes that consumes more water on industrial level. Congratulations Paolo!".
Distance from other cellars: km 69 from Cascina Garatina – km 122 from Cantine Rovellotti.

Azienda agricola Cascina Garitina, Castel Boglione, Nizza Monferrato (AT): "In this territory, where Barbera is the queen and Nizza has its DOCG since 2014, Gianluca morino stands out – in every way since he is almost 2 m tall – who owns Cascina Garitina, a winery born in 1900", says Stefano Lorenzi, "Gianluca interprets wonderfully the Barbera di Nizza. He escapes every definition of vineyard management. Simply, he has always observed it and he has always compared the past with the present and he has always tried to have the least possible impact on the environment that hosts his business, using techniques and culture that are very close to nature's own mechanisms. The vines are always sod seeded…they make few cuts…they study the weather a lot, with positive and negative influence: his wines are all this". The wines are always pleasant to drink, even though some of them have a very important structure. "Rich on the nose and persistent to the palate", continues Stefano, "Gianluca valued his oldest vines separating them and creating Crus that show how the same variety can produce very different and fascinating wines in the same year, according to the original vineyard". Another particular aspect of the Cascina Garitina wines is the use of a screw cap for every bottle: "It is fascinating how Gianluca, with passion and experimentation, has managed to make it so adaptable and perfect for all his wines. The choice was dictated by two motives…not risking to have corked wines and not contributing to stress the cork industry". The industry is already collapsing and damages whole cork oak forests: Gianluca Morino's decision is therefore very important for the environment.
Distance from other cellars: km 122 from Cascina I Carpini – km 115 from Cascina Garitina.