This post is also available in: Italian
Nicknamed the "Iron Lady", Teodolinda was a famous Lombard queen, married to Agilulfo from 589 to 616, then regent of her son Adaloaldo until 624. She was a beautiful, intelligent and strong woman, much loved by her people; in Monza, the city she had chosen as the summer capital city of the Lombard Kingdom, she built the beautiful basilica dedicated to Saint John the Baptist, a royal palace and decorated the whole area with several works of art.
Thanks to Teodolinda's patronage, Monza still features a beautiful historic centre, full of churches and ancient buildings. It is also the capital of Brianza, once a green and wooded area, where the people from Milan used to build their villas and country abodes.
This itinerary runs around many excellent nurseries in this area; the map shows the nurseries and other locations included in our suggested itinerary.
This itinerary can be linked to DISCOVERING NURSERIES IN LOMBARDIA: FROM MILAN TO PAVIA ALONG THE NAVIGLIO RIVER(LOMBARDIA/1), travelling to Giardini Galbiati (7,5 miles away), and to DISCOVERING NURSERIES: FROM COMO TO LECCO, ALONG THE LAKES (LOMBARDIA/3), starting at Guido Agnelli Nursery (2,5 miles away).
The nurseries
Distances are also mentioned, in order to make it easier and more practical for you to make your choice and save petrol and time.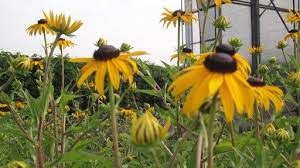 Floricoltura Fenix, in Mighinzano (MB): In 1986, Piero and Felicia, both teachers with a great passion for nature, decided to quit their jobs, move to the countryside, and devote themselves to the cultivation of plants. Their company, located on the Brianza hills – a few kilometres from Milan – covers an area of about 2.5 acres, a fifth of which is used for their greenhouses. Over the years, the nursery production has got more and more variegated, getting closer to the very idea of a natural garden featuring ornamental sage, dahlias, beardtongues, giant hyssops, bluebells, verbenas, twin spurs, coneflowers, lilies, cyclamens, violets, and many other annual and flowering perennial herbs.
Distances to other nurseries: 10,8 miles to Floricoltura Chiaravalli – 15 miles to Emanuele Meani Nursery – 11,8 miles to Fa.st. Flora Nursery – 6,2 miles to Il Peccato Vegetale.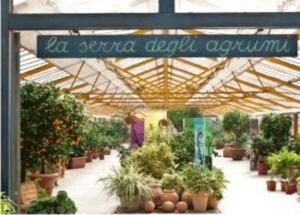 Floricoltura Chiaravalli, Monza (MB): A beautiful nursery established in an urban farmhouse, a few steps from the historic centre of Monza. In addition to numerous ornamental plants, soils, fertilizers, pots, and equipment for gardening, it offers a large collection of potted citrus fruits, including important specimens. It also creates compositions with fresh and dried flowers, along with any other natural component. Last but not least, it rents decoration materials for events and shows. Garden, terrace, and irrigation system design and production are available as well.
Distances to other nurseries: 3 miles to Floricoltura Fenix – 11,2 miles to Fa.st. Flora Nursery – 10,8 miles to Il Peccato Vegetale.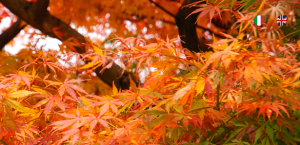 Emanuele Meani Nursery, Brugherio (MB): A family-run nursery that produces flowering shrubs, hedge plants, fruit trees, climbing plants, seasonal flowers, and vegetables, but above all, it is specialized in the cultivation of Japanese maples. The latter are cultivated partly in open ground – on some 12 acres – following traditional nursery techniques, and partly in pots to have immediate availability at any time of the year. The company is always looking forward to adopting the most innovative propagation techniques.
Distances to other nurseries: 8,7 miles to Fa.st. Flora Nursery – 15 miles to Floricoltura Fenix – 3,7 miles to Floricoltura Chiaravalli – 11,2 miles to Il Peccato Vegetale.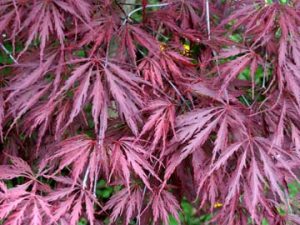 Fa.st.flora Vivai , in Agrate Brianza (MB): Fa.st.Flora is a young company that deals with the production and marketing of ornamental plants, but in particular with different varieties of Japanese maples and Cornus florida. Benefiting from the huge knowledge of his father Giancarlo, Fabio Stucchi has always run this company successfully combining true respect for nature, the natural growth pace of the plants, and the most advanced cultivation techniques, as well as the latest products and tools available for the professionals. Each maple tree is born from a seed exclusively taken from local mother plants: it becomes ready within two to three years, then each individual plant is grafted. After about a month, grafting is thoroughly checked and the upper part – the crown – of the mother plant is eliminated to allow the growth of the newly implanted specimen. Cultivated varieties include Acer dissectum "Inaba Shidare", Acer dissectum "Garnet", Acer dissectum "Green lace", Acer dissectum "Viridis", Acer palmatum "Fire Glow", Acer palmatum "Bloodgood", Acer palmatum "Sango Kaku", Acer palmatum "Shishigashira".
Distances to other nurseries: – 11,8 miles to Floricoltura Fenix – 11,2 miles to Floricoltura Chiaravalli – 8,7 miles to Emanuele Meani Nursery – 8,7 miles to Il Peccato Vegetale.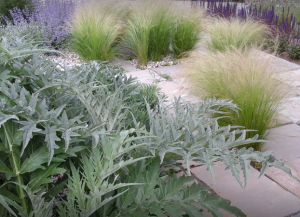 Il Peccato Vegetale, in Usmate Velate (MB): Founded in 1995 by Enrico Riva and Roberta Marchesi, in their own home garden, Peccato Vegetale initially produced succulent plants and a collection of fragrant geraniums, in two small greenhouses. Shrubs, especially of Mediterranean origin, were and still are available as well, making the most of the available, limited space in the garden. Then, a repotting area was created in the old family workshop and, for a short spell of time, the owners also worked with freshly cut flowers. Later on, the little nursery was moved to the countryside, thus widening its offer. Today, Enrico and Roberta reproduce and cultivate several perennial herbaceous species, like anemones, asters, geraniums, coral bells, Dianthus varieties, toad lilies, knotweeds, ferns, ornamental gramineous plants, shrubs, rockroses, and California lilacs.
Distances to other nurseries: 6,2 miles to Floricoltura Fenix – 10,8 miles to Floricoltura Chiaravalli – 11,2 miles to Emanuele Meani Nursery – 8,7 miles to Fa.st.Flora Vivai.
Beautiful gardens along the way
There are so many beautiful gardens along the way; since it's quite difficult to mention them all, here's just one we've selected, while you can look the other ones up visiting: www.italianbotanicalheritage.com. Feel free to use the filtering tools in the pull-down menus, to locate the ones you'd like to visit according to your areas of interest.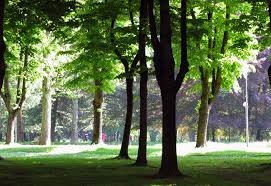 Parco di Villa Reale di Monza: Empress Maria Teresa of Austria decided to build the Villa Reale in Monza in 1777, choosing the land next to a small farmhouse near Monza; it was a particularly beautiful place, conveniently set along the Milan-Vienna route.
The architect, Giuseppe Piermarini, designed a U-shaped neoclassical building inspired by traditional local villas but took some precious inspiration from the Palace of Caserta – which was already under construction by Luigi Vanvitelli and under his supervision.
The garden of the villa was built right where canals and waterways were already present and therefore used also for irrigation a beautiful pond. One part of the garden was designed with the French-style central canal; two other parts, north and south, were arranged as English gardens with painstakingly designed, ponds, caves and ruins, as the new romantic taste suggested. In 1805, a huge park was created next to the existing complex, with the aim of making it a model estate and a hunting reserve. It was the architect Luigi Canonica who took care of the landscape project by extending the estate to the Mirabella and Mirabellino villas. In 1807, the park was further enlarged reaching the village of Biassono and fitted with a fence built on the pre-existing city walls of Monza. The park was full of green meadows and pastures, mulberries for silkworms, vineyards, and orchards. It also contained some ancient woods like Bosco Bello, renowned for its excellent wood since the 4th century. Farms and mills in this estate went on with their agricultural activities, perfectly blended with the new vegetation thanks to thorough landscape planning.
This post is also available in: Italian