Umbria is maybe one of the sweetest and most spiritual territories in Italy, with its gentle countryside, the ancient villages and woods, many monasteries, and the clear light that surrounds it. Unsurprisingly, many Italian Saints come from this land: San Francesco, Santa Chiara and San Benedetto da Norcia founded here their monasteries and orders. However, Umbria is also rich in naturalistic oasis and reserves, small and big gardens, botanical gardens, plant collections and nurseries. We chose some of these nursery-gardens, creating a fascinating itinerary among scented roses, ancient fruits, scented lavender, unusual Mediterranean species typical of Central Apennine.
Nurseries
The map indicates the nurseries and the other locations of the suggested itinerary. For each nursery, we indicate its distance from the others, in order to facilitate you in the choice of the ones to visit and their order.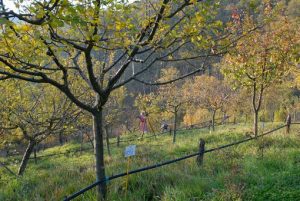 Tenuta di San Lorenzo : located in Lerchi, nearby pleasant Città di Castello (Perugia), it has a marvellous orchard, with more than 400 specimens of ancient bearer trees (varieties of apple, pear, cherry, plum, fig, almond, medlar and quince). It is run by the foundation "Archeologia Arborea" (Arboreal Archeology). Distance from other nurseries: km 67 from Quando fioriranno le rose – km 68 from Il Lavandeto di Assisi – km 88 from Vivaio Salto Delo Prete – km 119 from Vivaio Le Rose.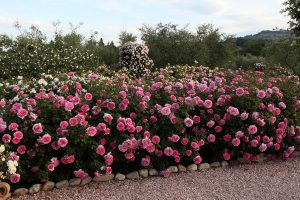 Quando Fioriranno le Rose : located on the slopes of Assisi and dedicated to San Francesco and Santa Chiara, it was described by Honourable Ilaria Borletti Buitoni, once president of FAI (Italian Environment Fund), and undersecretary of State at the Ministry of Cultural Heritage and Activities and Tourism, as "the most beautiful nursery in Italy". It cultivates and reproduces many varieties of ancient and English roses, selected for the delicacy of their hues and the intensity of their scent. Visiting this nursery is always a good idea, but it is at his best in May. Distance from other nurseries: km 12 from Il Lavandeto di Assisi – km 67 from Vivaio San Lorenzo – km 62 from Vivaio Salto Del Prete – km 76 from Vivaio Le Rose.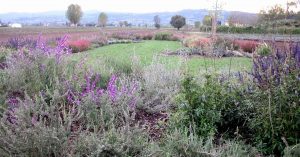 Il Lavandeto di Assisi : this suggestive nursery-garden in Assisi (Perugia) produces more than 50 varieties of lavender and aromatic herbs. It also produces products made out of lavender (scented bags, essential oils, party favours, cosmetic and hygienic products and many other scented objects). Distance from other nurseries: km 63 from Vivaio Salto Del Prete – km 68 from Vivaio San Lorenzo – km 12 from Quando Fioriranno le Rose – km 68 from Vivaio Le Rose.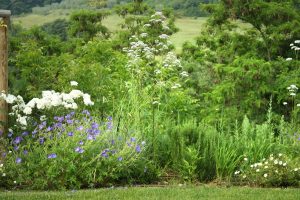 Vivaio Salto Del Prete: this pleasant nursery- garden in Città della Pieve, facing Lake Trasimeno, specialises in the production of unusual Mediterranean plants, roses, perennial herbs, shrubs, vegetables, besides offering a design and maintenance service. The owners are Corrado and Lucia Natalino: he was the first sales manager of the renowned Vivai Margherti, she worked with Lavinia Taverna for the realisation of her great garden in Tor San Lorenzo, where her daughter Eugenia, now their collaborator, was born. Lucia and Eugenia are passionate plant hunters and experts in the local flora, always looking for new species and varieties fit for Mediterranean gardens. Distance from other nurseries: km 53 from Vivaio Le Rose – km 88 from Vivaio San Lorenzo – km 62 from Quando Fioriranno Le Rose – km 63 from Il Lavandeto di Assisi.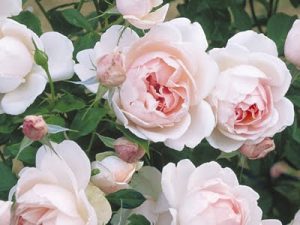 Vivaio Le Rose , a Baschi (TR): this nursery-garden was created by Walter Branchi, fine musicist and expert in roses. After establishing the nursery Rose&Rose Emporium many years ago, with an amazing demonstrative rose garden, he then opened this one, choosing to specialise in ancient Franch 19th Century roses, among which Cinesi, Tea and Noisette, in bushes and climbing, beautifully fragrant and fascinating. He now has a rich collection. Distance from other nurseries: km 119 from Vivaio San Lorenzo – km 76 from Quando fioriranno Le Rose – km 68 from Il Lavandeto di Assisi – km 53 from Vivaio Salto Del Prete.
From here, if you wish, you can connect to the itinerary Wandering nurseries: from Bolsena to Latina (Lazio), reaching the nursery Le Aromatiche di Bolsena, in San Lorenzo Nuovo (Viterbo), 34 km away.
Gardens, botanical gardens, collections and botanical museums to visit along the way
You will discover many historic and private gardens, naturalistic oasis and reserves and all that can be of botanical interest on the website Italian Botanical Heritage, regione Umbria. Here is a small selection of places you can't miss.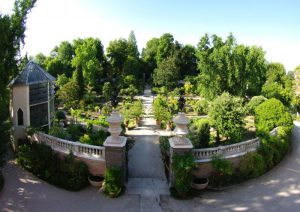 Botanical Garden of Perugia: made up of two nearby facilities, the Medieval Garden and the veritable Botanical Garden, it was founded in 1996. The first hosts about 3000 species from all over Italy and includes an Alpine Garden, a Zen Garden and a lake with shading plants; the second one has ultra-secular trees and specie cultivated during the Middle Ages.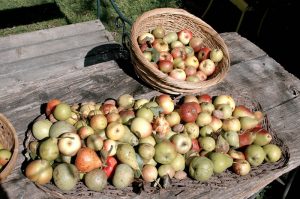 Archeologia Arborea: the association was created by anthropologist Livio Dalla Ragione, who passed away at the beginning of this Century, and by his daughter Isabella, agronomist, to safeguard ancient fruit varieties, no longer cultivated, preventing their extinction. The collection, located in San Lorenzo di Lerchi, near Città di Castello, in the Upper Valley of the Tiber, is made up of a 7 hectares orchard, in the harmony of the ancient agricultural landscape. There are more than 400 specimens of different species, among which apple, pear, cherry, plum, fig, almond, medlar and quince trees (with 150 different varieties), collected in 30 years of patient research.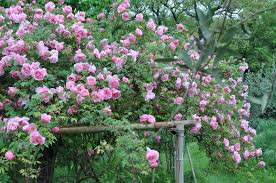 Giardino di Helga Brichet, a Gualdo Cattaneo (PG): created by Mrs. Helga Brichet, great expert in roses, once president of the Rose Society, it is a spontaneous and rural garden-rose garden, very rich in poetic spots and ideas for passionate gardeners. Obviously, you have to phone beforehand to check opening times.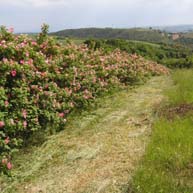 Giardino Ducrot: a Corbara, Orvieto (TR), the romantic and rural garden created by Isabella and Vicky Ducrot has a collection of more than 3000 roses, among ancient, botanical, modern, bush, climbing, and rambler species, but also many other herbs and shrubs. A long hedge of Rosa gallica complicata creates a border between the garden and the surrounding countryside in a spontaneous and natural way, perfectly integrated within the landscape. Before going there, you should phone to plan your visit.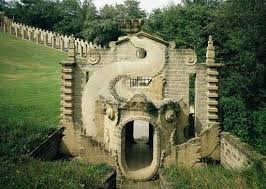 La Scarzuola, a Montegabbione (TR): considered as one of the most suggestive places in Umbria, it is an allegoric architectonic complex, created in the second half of the 20th Century by Milanese architect Tommaso Buzzi, who transformed a 13th Century monastery dedicated to San Francesco into an "ideal city" and the monks' garden into a monumental garden reminiscent of the love between Polifilo and his nymph.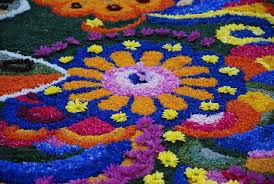 Il Museo delle Infiorate: inaugurato nel 2004, a Spello (TR), custodisce pannelli con foto e bozzetti da storici ad attuali, dei tappeti fioriti che si realizzano nella cittadina per il Corpus Domini, secondo una tradizione che risale agli inizi del Novecento.
Wine cellars and vineyards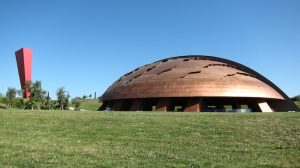 Cantina Carapace-Tenuta Castelbuono: located on a 30 hectares hillside area between Bevagna and Montefalco (Perugia), the estate belongs to the family Lunelli, who entrusted to the great sculptor Arnoldo Pomodoro the creation of a wine cellar that had to be modern and functional, yet just as prestigious as the wine they produce, Montefalco Sagrantin. Opened in 2012 and named "Carapace" because its shape reminds a turtle shell, the building pushes the boundaries between sculpture and architecture; it is the first sculpture in the entire world where you can live and work, a unique work of art that creates a dialogue between art and nature, sculpture and wine.
Other noteworthy vineyards in the area: Cantina Arnaldo Caprai and l'Azienda vinicola Scacciadiavoli in Montefalco (Perugia), and Cantina Lungarotti, in Torgiano (Perugia), that grows grapevines and make wine without using any chemical product.
Let's taste!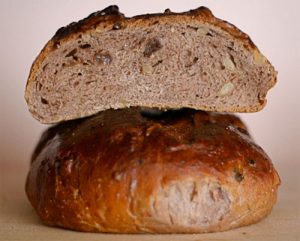 Umbria is rich in typical products…if you have the chance, taste, besides the excellent Umbrian oil, Pan nociato, Lake beans, fagiolina, spelt of Monteleone di Spoleto, Trevi black celery, Col Fiorito red potatoes, typical of the surrounding of Perugia; fava bean "cottora", Storo corn, gentian spirit (digestive), Val di Gresta carrots and cabbage, typical of the area around Terni. Let us know if you liked it!